10 Reasons to visit Smiles Dental before your Wedding Day
Share
On 30 Mar 2015
Heading for a wedding?
There's no wo ways about it, your wedding day is going to be one of the most memorable days of your life. You'll put painstaking effort in to finding the right dress, the most amazing shoes and the perfect venue. Your hair, make-up and jewelry are all sorted. But what about your smile?
Having a healthy and bright smile is the latest 'must-have' for brides-to-be, and it's not hard to understand why. After all, you'll be looking back at your wedding photos for the rest of your life. So you want to look your very best!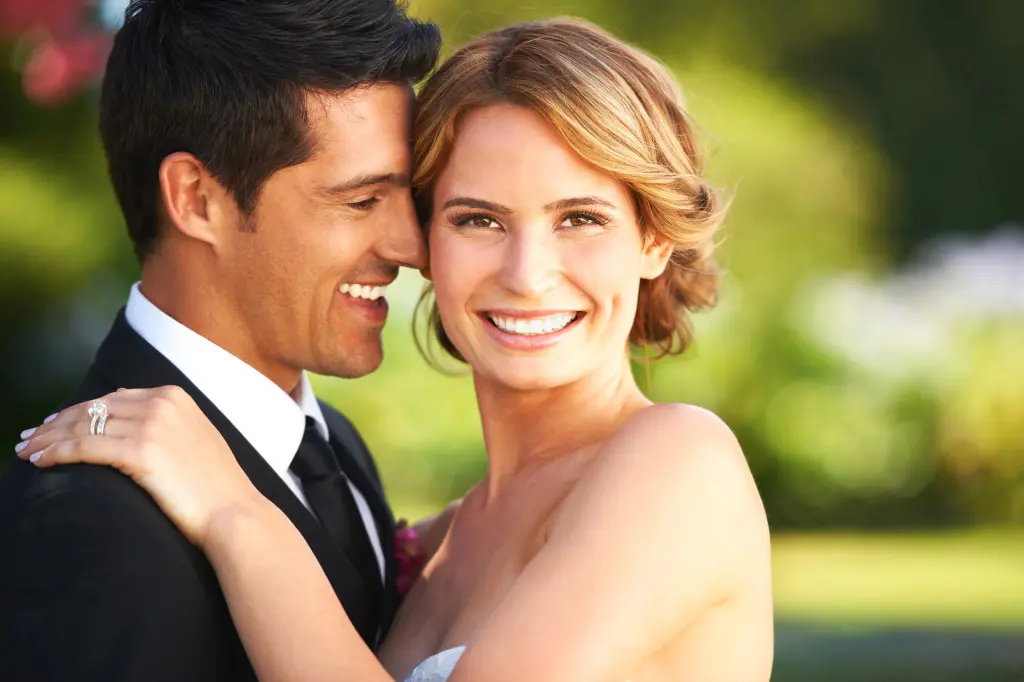 10 reasons why you should consider brightening your smile with Smiles Dental before your big day!
1. Wedding photos – you'll be looking at these for the rest of your life! Naturally, you want to look your very best.
2. Happiest day of your life – you'll be smiling all day so why not make sure your smile is set to dazzle?
3. The best accessory – you've got the dress, the shoes, the bag and the make-up sorted – but none of them are prettier than a healthy white smile.
4. Feeling your best – it's a huge day. With so much going on you'll want the confidence that you look your best so you can get on with enjoying yourself.
5. First day of married life – Your new life starts on this day, and you'll want to start as you mean to go on.
6. To dazzle your new husband with your amazing smile on your big day.
7. Confidence – Knowing your smile is healthy and bright will let you smile all day without a second thought.
8. Costs less than the dress – dental treatments are not as expensive or time consuming as you may think! You could get a beautiful white smile for less than the cost of your dress.
9. Wedding photos? No problem – it's normal to feel a little pressure to look perfect for your wedding photos. A healthy white smile gives you the assurance that you look wonderful for these all important snaps.
10. Wedding glow – White teeth add to that special radiance that every bride has, we can help you achiever that classic wedding glow.
With
20 clinics
around Ireland, we will be on hand to help you achieve your wedding day glow. Call your local Smiles Dental clinic today or
book online
. And don't forget, it's your day, so enjoy it!!
« Back to all articles