CFast now available in Smiles Dental Blanchardstown!
Share
On 22 Sep 2015
Cfast now available in Blanchardstown!
We're delighted to announce that the amazing
Cfast Cosmetic Tooth Alignment
treatment is now available in
Smiles Dental Blanchardstown
. Cfast is the fast and affordable way to straighten your smile in a matter of months. Call our Blanchardstown team now on 01 525 0930 or email blanchardstown@smiles.ie to book your appointment now.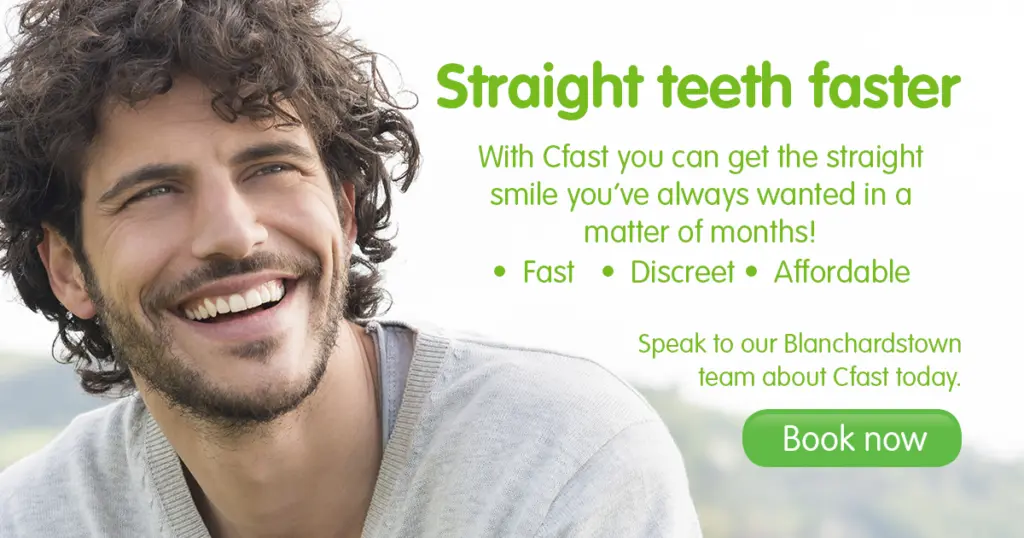 What is Cfast?
Cfast is a simple, discreet and gentle cosmetic treatment that corrects crooked or over crowded teeth. Cfast is much quicker than traditional braces because it only focuses on the front six to eight teeth in your smile.
How does it work?
Cfast uses clear orthodontic brackets and tooth-colored nickel-titanium wires to gently move your teeth. The treatment works much like that using clear aligners, but tooth movement is much more predictable and usually more than twice as quick. Cfast is extremely popular among adults for its discreet nature, most people won't even notice you're having the treatment unless you point it out!
If you've always wanted a straight smile, but didn't fancy having train track style braces, Cfast could be the solution you've been waiting for. In our
other practices
around Ireland we've successfully treated hundreds of patients with Cfast and have seen the benefits it brings to their personal confidence.
Book your Cfast consultation with
Smiles Dental Blanchardstown
today and start your journey to a straighter, happier smile.
« Back to all articles