Dental Implants in Smiles Grand Canal Square
Share
On 8 Feb 2017
Dental Implants now available in Grand Canal Square!
Great news! Our state-of-the-art practice
Smiles Dental Grand Canal Square
is now offering
Dental Implant treatment
. Why is this such good news you might ask? The answer is because dental implants can literally change your life for the better. They are the permanent solution to missing teeth or uncomfortable dentures!
Free Mini Consult with Dr Michael Koukoulis
Smiles Dental legend Dr Michael Koukoulis is the dentist who will be providing this revolutionary treatment. Implants are Michael's passion. He has successfully placed hundreds of dental implants and knows the huge difference it makes to his patient's lives.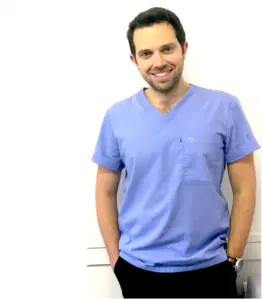 On February 18th you have the opportunity to get a free mini implant consultation with Michael. This is simply your chance to ask Michael questions around implants and gauge whether it's the treatment for you.
Book
ahead of time to avoid disappointment on 01 525 0680 or email grandcanalsquare@smiles.ie
What is a Dental Implant?
Put simply, a dental implant is a small titanium screw that replaces the root part of a missing tooth, before being covered with a crown. Titanium is biocompatible, so over time it fuses with your jawbone becoming a sturdy anchor for your replacement tooth.
The benefits of implants are that they look just like your natural teeth, can last a lifetime (if cared for properly) and restore the function of your missing teeth.
Book you mini implant consult today
Practice Manager Virag and her team are standing by to take your call. So book your free mini implant consult today and begin your journey to a healthier and happier smile. Call 01 01 525 0680 or email grandcanalsquare@smiles.ie.
« Back to all articles