Free Six Month Smiles Consultations at Drogheda!
Share
On 23 Mar 2016
Did you know that
Smiles Dental Drogheda
are offering FREE
Six Month Smiles
Consultations with Dr Rebecca Doyle?
Six Month Smiles
is the revolutionary treatment that can offer straighter teeth in the space of six months. This is the ideal opportunity to discover whether the treatment may be a good fit for you and to learn exactly what is involved.
Free Six Month Smiles Consultations – Why?
Dentist Rebecca Doyle is offering Free
Six Month Smiles
consultations as a means helping patients discover if the treatment might be suited to them, in a commitment-free, relaxed environment. It's a chance to have any questions what-so-ever expertly answered by an experienced dentist.
We know how much of a
"gamechanger"
a great smile can be for a person's confidence and self-esteem. We want to make sure our patients are aware of the possibilities of the treatment and in turn, make smiles nationwide even brighter.
What is Six Month Smiles?
Six Month Smiles
is a teeth straightening treatment that can correct the teeth exposed in your visible smile. It involves the fitting of a clear, invisible brace, to move your teeth into alignment. It only addresses the front six to eight teeth so less force is required than
traditional braces
and the treatment time is also shorter – typically six months. It's an affordable, comfortable and discreet way to straighten a smile.
A little bit about Dr Rebecca Doyle
Dr Rebecca Hogan Doyle is the newest addition to the Drogheda team. Having graduated from TCD in 2014, she has a particular interest in cosmetics and
teeth straightening treatments
.
She is especially experienced and interested in helping
nervous patients
overcome their anxiety.
She even makes custom-made mouthguards
Dr Doyle also makes custom-made
OPRO mouthguards
for her patients. Mouthguards are the ideal protection for anyone playing sports in which physical contact is central to the game. Without a mouthguard in sports like rugby, hockey and boxing, there is no defence against a painful and costly injury to the mouth. Dr Doyle makes these inexpensively and offers special prices and discounts for teams or groups of five or more.
To avail of your Free Six Month Smiles consultation or find out more about
OPRO Mouthguards
, talk to the
Drogheda team
on 041 983 8617 or
drogheda@smiles.ie
.
Follow us on
Facebook,
Twitter
and
Instagram
to keep up with all the latest Smiles Dental news.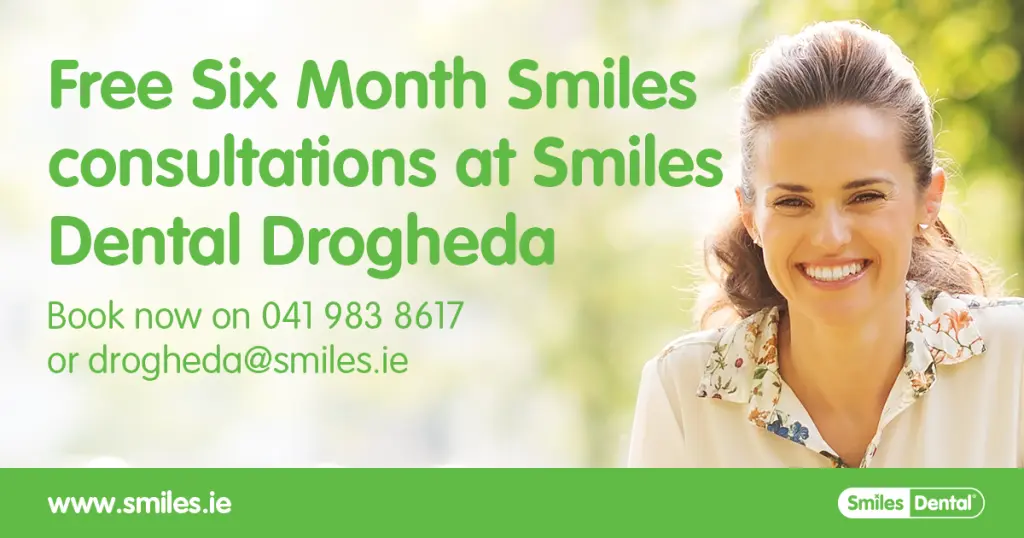 « Back to all articles