Practice Spotlight: Smiles Dental Grand Canal Square
Share
On 31 May 2017
Practice Spotlight: Grand Canal Square
We thought it was high time to shine a spotlight on the wonderful people and stunning Smiles Dental practice in Dublin's Grand Canal Square.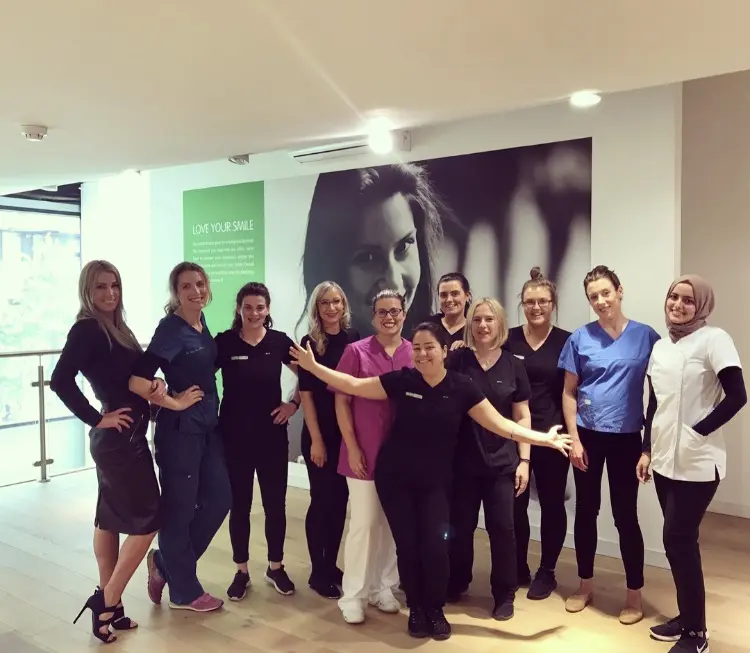 Say hello to the Smiles Dental Grand Canal Square Team
Nestled in Dublin's silicon docks you'll find Smiles Dental Grand Canal Square. In line with the dramatic surroundings of Dublin's docklands, Smiles Dental Grand Canal Square is equally stunning on the inside. Our sleek and modern practice houses the latest in dental equipment and technology.
Led by Practice Manager Virag Detre, the practice offers real choice when it comes to dentists in Grand Canal Square. Our multi-cultural team of dental professionals are fluent in German, Spanish, Hungarian and English to name a few.
10% Corporate discount
When you're rubbing shoulders with the likes of Google and Facebook, it makes sense to offer a corporate discount. We offer local businesses a 10% corporate discount on general dental treatments. If you're interested in setting this up for your workplace, just get in touch the team.
Located amongst some of the biggest companies in the world such as Google and Facebook, the standard of care and choice we provide here is world class. With so many busy office workers around, our opening hours need to be on point too. That's why we open seven days a week in Grand Canal Square, from 8am to 8pm Monday to Friday and from 10am to 4pm on Saturday and Sunday – we can see our patients at a time that suits them.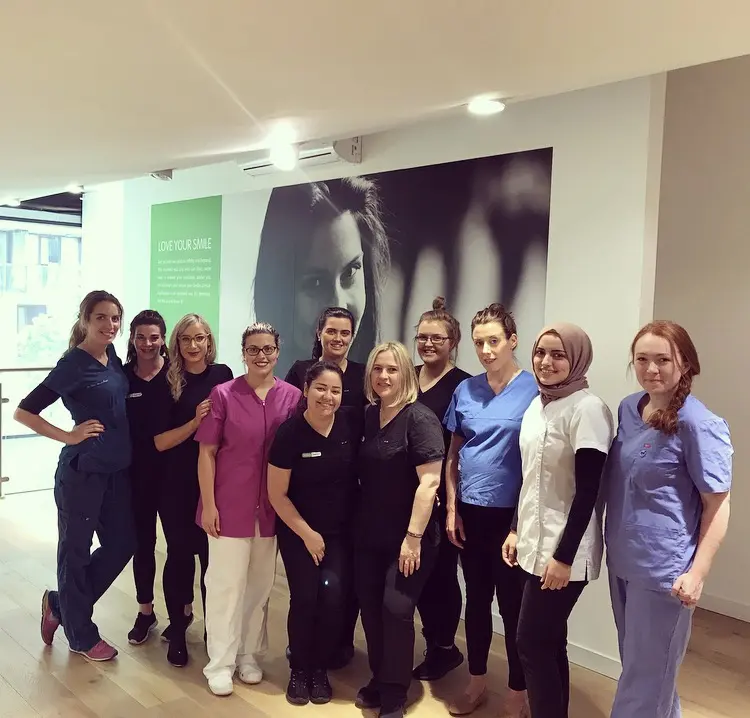 The practice and treatments
As you can see, the practice looks stunning. But beyond the aesthetic appeal of this practice, lies great choice and quality when it comes to dental treatment. We provide all general dental treatments and a wide range of specialist ones too. Here are just some of the options available at Smiles Dental Grand Canal Square:
• Teeth whitening (Zoom Whitening, Enlighten Evolution Whitening and Smiles Dental Take Home Kit)
• Teeth straightening (Six Month Smiles)
• Dental implants
• Oral Surgery
• Veneers
Other highlights of Smiles Dental Grand Canal Square include:
• Student discount available
• PRSI dental exams (just ring us and find out if you qualify for a free exam)
• We work with dental insurance providers; DeCare, Aviva/Irish Life/GloHealth, VHI Dental
Come say hello!
If you're working or living in the Grand Canal Square area of Dublin, you now know where to go for top quality dental care. Even if you just want to pop in and have a look around, always feel free. Virag and her team will be more than happy to show you around our state-of-the-art practice. To contact Smiles Dental Grand Canal Square phone 01 525 0680 or email grandcanalsquare@smiles.ie
« Back to all articles