Smiles Dental in Charity: Adrienne chosen as artist for Hares On The March
Share
On 12 Nov 2015
Smiles Dental Galway
hygienist Adrienne Finnerty has been chosen as one of the artists for this year's
Hares on the March
campaign with
the Jack and Jill Children's Foundation
and we have to say that we're super proud of her!
Adrienne has designed this beautiful 3ft tall hare that will be popping up around Ireland until March 2016. The country will display 110 hares designed by a wide range of Irish artists for the event. The "hares", which symbolise all the positive associations of "Springtime" and "renewal" will eventually be put to auction, with all proceeds going to a very worthy cause.
Smiles Dental are delighted that she's taking part in the campaign and wish her all the best luck in the coming months.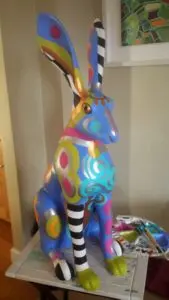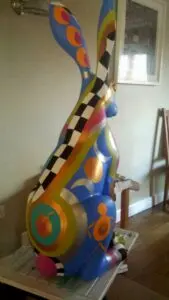 « Back to all articles