Smiles Dental Sponsors Award at Athlone IT!
Share
On 2 Dec 2015
This year Smiles Dental sponsored an award for the "Best Student in Class" in Dental Management for 2015 at the
Athlone Institute of Technology.
We're delighted to announce that the recipient of the award is student – Trisha O'Connor. Congratulations Trisha!
Louise Mitchell – Field Manager from
Smiles Dental
presented the award at the Graduation Ceremony in Athlone. Well done Trisha – we know you'll do great things!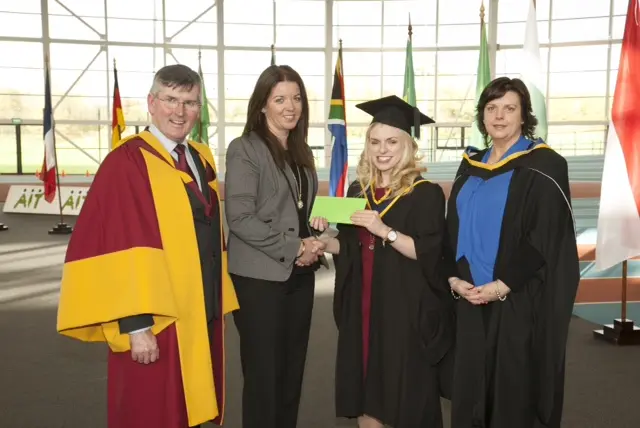 « Back to all articles