Subsidised Dental Care with PRSI
Share
On 10 Nov 2017
Know what you're entitled to with PRSI!
Have you heard the great news!? In line with this year's budget, PRSI contributors are now entitled to subsidized dental treatments! This is in addition to the free dental check-up PRSI workers are entitled to claim too! We at Smiles Dental fully support this decision by the Government, as anything that helps Ireland smile healthier is fine by us!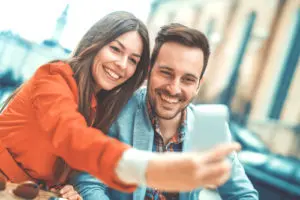 More than 2.5million people are paying PRSI in Ireland and we want every single one of them to know that they can get the care they're entitled to with Smiles Dental. With 24 locations around Ireland, we are the biggest provider of dental care in the country.
New entitlements
The new entitlements have been extended to include contributions to teeth cleanings, either an annual Scale & Polish or more extensive periodontal treatment if clinically necessary. And don't forget, this is in addition to the free annual check-up you're already entitled to!
Here's the official line from the government:
'From 28th October 2017, a payment of €42 towards either a scale and polish or – if clinically necessary – periodontal treatment, is also available once a calendar year. If the cost of either cleaning or periodontal treatment is more than €42, you must pay the balance – capped at €15 for a scale and polish. There is no cap on the balance for periodontal treatment'.
Timing is key
These benefits are available per calendar year, and as we're now in November you have until the end of the year to use your free check-up and scale & Polish for 2017. It will then renew on Jan 1st 2018. So don't miss out or delay,
contact
your local Smiles Dental today to book in!
« Back to all articles