Top tips for a whiter summer smile
Share
On 11 May 2015
Summer is in the air and that means holidays, weddings, festivals and lots and LOTS of photos and selfies! Get summer selfie ready with a few top tips for a whiter smile from
Smiles Dental
.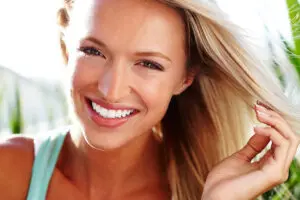 Brushing techniques
• Brush at least twice a day with fluoride toothpaste and floss too
• Brush firmly using small circular motions – not too hard, you don't want to wear down the enamel on your teeth
• Always use
fluoride toothpaste
and floss for best results
• Brush your teeth for at least two minutes
• When you're finished brushing don't rinse your mouth with water, this washes away the protective fluoride
An apple a day
An apple is like nature's toothbrush! Eating an apple at the end of a meal helps to cleanse your mouth and remove stains.
Pucker up
Great news! Kissing increases salvia and saliva helps to clean teeth of the bacteria that can lead to cavities. So pucker up!
Use a straw
Drinks such as coffee, tea and red wine can stain teeth, and most of us drink at least some of these daily. By simply using a straw when you're drinking teeth staining or sugary drinks you can reduce the contact between the liquid and your teeth. Simple and effective.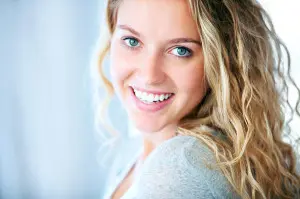 Teeth whitening treatments
At Smiles Dental we offer
teeth whitening treatments
that put a serious sparkle into your smile. You can choose our at home whitening kit or our in clinic whitening treatment depending on what works best for you. Both methods can bring your teeth several shades whiter than their natural colour. So if you want the professional touch, a whitening treatment with Smiles Dental is the way to go!
If you've got any questions about whitening treatments or would like to book an appointment to get your smile summer ready, just contact your local
Smiles Dental clinic today.



« Back to all articles