Smiles Dentist Dublin
Share
On 12 Aug 2016
Smiles Dentist Dublin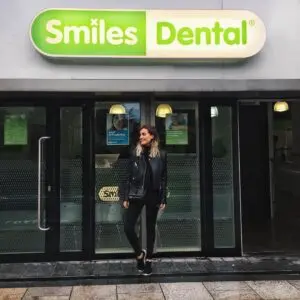 Smiles Dental
was established on South Anne Street, Dublin in February 2005. Since then, we have grown to become Ireland's biggest and leading provider of dental care.
Dentist Dublin
Smiles Dental O'Connell Street
is the largest of our 20 Smiles Dental Clinics nationwide. We provide a full general dental service including emergency and cosmetic dentistry, dental crowns, teeth whitening and veneers. We also offer specialist periodontal and oral surgery which included dental implants.
Dentist Dublin- Highly Qualified Experienced Staff
We have a highly qualified team of experienced dental surgeons and staff, who have worked at our practice for many years. Our main priority is to offer dental treatment in a friendly and patient focussed environment. We aim to try to make your visit as relaxed as possible.
We are very passionate about dental care. We offer extended opening hours to make your visit to the dentist as continent as possible. We believe in transparency when it comes to pricing. Our dental team will outline how much your treatment will cost before it begins.
Smiles Dentist Dublin – We've Got Your Covered!
From a routine exam, through fillings, teeth whitening and veneer, right through to oral surgery, dental implants and orthodontics, we will be able to help you feel confident about your smile again. Have a busy work schedule? Don't worry! Our Dublin clinic has
extended opening hours
. We are open 8am-8pm Monday to Friday, 10am-6pm Saturday and 10am-4pm Sunday.
Getting Here
Dentist Dublin: We are located a short distance for the Clery's and Arnott's car park facilities. We are also near central Dart, Luas and Dublin Bus routes.
At
Smiles Dental
we pride ourselves on our excellent patient care, extended opening hours and transparent pricing. Put simply, our goal is to exceed your expectations at every opportunity.
Choose Smiles Dental for a happier smile.
Need Further Assistance?
When you need us we will be there. To speak to a member of our dedicated team please
contact us
on +353 1 507 9201 or email info@smiles.ie.
« Back to all articles