Healthy Eating : Smiles and Borlottie are on your side for 2016
Share
On 26 Jan 2016
Why we promote healthy eating and limiting your sugar
Smiles Dental believe that
health is wealth
. We promote healthy eating and limiting your sugar as much as you can. It will not only lead to greater dental and overall health, but also a clearer, less foggy mind and more energy in various areas of your life.
As well as making your smile bigger and brighter – we want to help you maintain it and continue smiling proudly as a result of great health habits. This will ensure that you're as happy, healthy and energized as you can possibly be in 2016.
Healthy Sides to whip up in under 30 minutes
It's January. The first month of 2016 and we're all trying our utmost to be healthy, regularly exercise and stay mindful, as well as carrying out our long list of resolutions in our quest for
self-improvement.
It's tough. Sometimes we get back late from work. We're busy and we don't want to cook from scratch. Sometimes, we're not even sure what we can make, simply, cheaply and without sugar in under thirty minutes.
Borlottie shows us how to complement our meal
We want to give you a helping hand to make sure that you're as kind as possible to your teeth in the kitchen this year. We've teamed up with Dublin health food café
Borlottie
to show you how to make two nutritious and interesting sides to go with your meal. They're easy to make, sugar-free and need no more than five ingredients. They also ensure you get a generous helping of nutrients Vitamin C and A from your meal.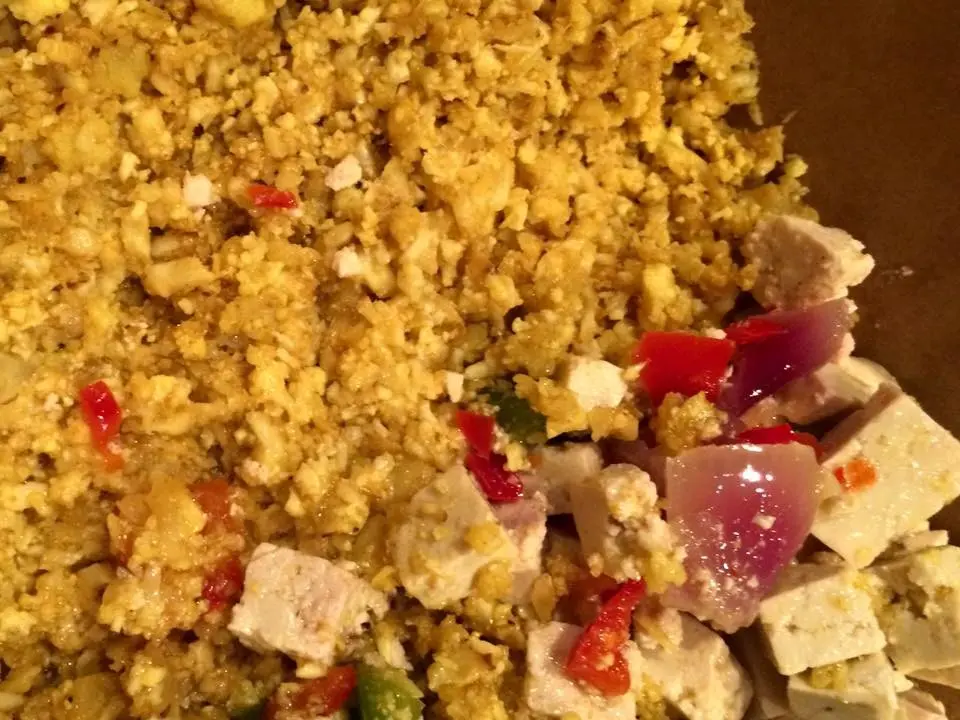 Curry Cauliflower Rice – Serves 2
Ingredients:
1 Cauliflower Head
1 Tablespoon of Curry Powder
1 Tablespoon of Cumin
1 Tablespoon of Olive Oil
Salt and Pepper Seasoning.
Directions:


Cut the cauliflower into small pieces and put it all in a blender
Blend it until it resembles "couscous" and empty it into a side bowl
Add curry powder, cumin, oil, salt and pepper to the mix
Oven cook it for 20-25 mins at 180c, stirring every five minutes. Serve hot.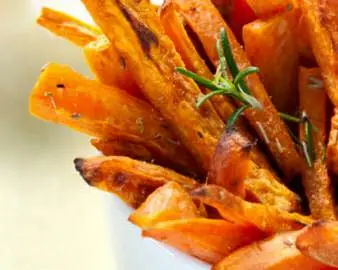 Sweet Potato Fries – Serves 2
Ingredients:
5 x Large Sweet Potatoes
2 Tablespoons of Smoked Paprika
Salt and Pepper Seasoning.
Olive Oil
Directions:


Cut the sweet potatoes into cubes or thin strips and put them on a small baking tray and drizzle a little Olive Oil over them all.
Add the smoked paprika and salt and pepper for seasoning.
Roast in the oven at 180 c for 14 minutes approx. until slightly crispy. Serve hot.
Eating Healthy in Dublin
Over the past year, Dublin has become an absolute mecca for healthy-eating hotspots. Having first opened in the
IFSC
in 2012, Irish-owned
Borlottie
have recently opened a new spot on
Upper Baggot Street
in Dublin 2 to give southsiders a chance to be smart about what they consume. Borlottie base their meals around good proteins and healthy fats and pack as many amino acids and vitamins into their meals as they can. You can
order online
at
www.borlottie.ie
from both locations and get it delivered straight to your office.
Sweet tooth? They even have snacks in there for those who are looking to treat themselves. There are paleo options, as well as grain-free, refined-sugar free, gluten-free and dairy-free possibilities. Did we mention they're also super tasty?
Keep up to date with the guys at Borlottie and see what other healthy goodness they're cooking up by following them over on
Twitter
,
Instagram
and
Facebook.
Get checked out and ask for advice from our Smiles Team
Make sure you're getting regular check-ups at Smiles Dental to keep your health in tip-top condition. If you'd like to book an appointment or would like advice on maintaining great dental health habits – get in touch with your
nearest Smiles
.
Our team there will be delighted to help.
Don't forget to follow us on
Facebook
,
Twitter
and
Instagram
to keep up with all the latest health news, offers and competitions at Smiles Dental.
« Back to all articles