Smiles Dental Limerick Dentist's Vigilance Earns Her Caring Dentist of the Year Award 2018 for Munster
Share
On 15 Dec 2018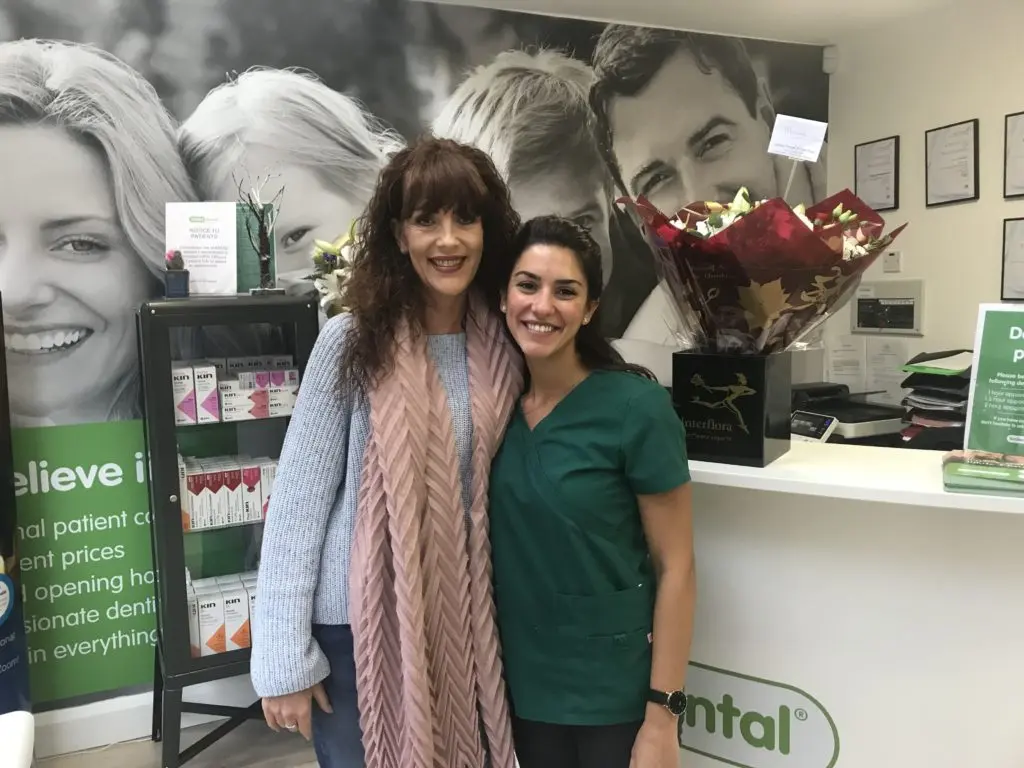 Smiles Dental Limerick's Dr. Cristina Barba's discovery helps patient spot rare cancerous tumour on time
Smiles Dental dentist, Dr. Cristina Barba has been named 'Colgate Caring Dentist of the Year 2018' for Munster for her conscientious treatment of patient Marie McKeon. During an appointment, Dr. Barba noticed a concerning lump on Marie's soft palette. After an initial medical assessment considered it to not be problematic, Cristina insisted her patient have it rechecked immediately. Following a biopsy, the lump was found to be a rare malignant condition which required two operations.
Marie was so grateful for Cristina's level of patient care that she nominated her for her recent Colgate Caring Dentist award win. She even went on regional station Limerick LiveFM to tell her story and further thank Cristina for her crucial discovery. You can listen to the full, heart-warming story
here
.
Dr. Barba explained what winning the award meant to her:
"This award is very meaningful for me not only for the professional recognition of my duty but also emotionally, as it has strengthened my belief as a dentist and how small gestures and persistence can produce big changes in anyone's life. I am just delighted Marie is on the road to recovery."
Marie's testimonial for Cristina's work was particularly moving:
"I don't think any words can express how grateful my family and I are for Cristina's level of care. It was mentioned by one of the doctors in the hospital after my first operation that I was millimetres from losing my jaw if the tumour was left to grow any longer. Cristina could have let it go after I told her that a doctor had looked at the lump but she went above her duty of care and followed up with my own doctor. I will be forever thankful that I was so lucky to have Cristina as my dentist, not only is she an amazing and caring dentist doing her normal work, she went over and above what was expected of her."
Smiles Dental Limerick offer professional and affordable dental care in a state-of-the-art practice in the heart of Limerick City. The four surgeries are equipped with the very latest dental technology and equipment. As well as the wonderful Dr. Cristina Barba, the team is made up of fully qualified and passionate dentists and dental nurses, all led by the very dedicated Practice Manager Bernadett Ratkai . For more information on the treatments the team offer or to book an appointment, click
here
.
« Back to all articles