The Smiles At Home Whitening Kit
Share
On 15 Jun 2013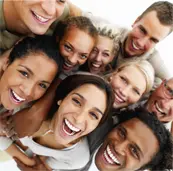 First Appointment:
Assessment ->Discussion -> Advice -> Treatment Plan.
Details about the procedure will be confirmed and all Pros & Cons will thoroughly be discussed at this appointment. Consent will also be agreed and signed by both the Dentist and patient. Impressions will be taken at this appointment.
Whitening may
ONLY
be prescribed by a Dentist.
Second Appointment:
This will be the delivery of At Home Whitening Kit to the patient. Instruction on loading trays and complete guidelines will be given to the patient on the treatment. This will only ever be delivered by the Dentist directly to the patient.
The patient is
not
required to stay in the practice for any period of time therefore, the whitening material does not have to be inserted into the trays at this appointment. The patient will be instructed in tray placement and how material is applied to trays.
Patients under 18 years
Any patient under 18 years may have non-vital teeth that may benefit from bleaching. This is a non-invasive TX modality that may be carried out by a Dentist with the informed consent of the patient and parent.
Purchasing of At Home Whitening kit
The At Home Whitening Kit products may only be sold on
prescription
by a Dentist. The patient must present the prescription to the front desk. The member of the front desk may ask the Dentist to prescribe the necessary products for an existing patient as the Dentist knows the particular patient, medical history and condition of teeth.
For first time patients, an examination will be have to carried out along with a consult before any whitening products can be prescribed.
For more information please
contact your local Smiles Dental clinic
.
« Back to all articles