Blogger Anouska Proetta Brandon gets Zoom Whitening treatment at Smiles Dental!
Share
On 2 Aug 2016
We've had such an exciting July. We launched the amazing
Zoom Whitening
treatment across our practices.
Zoom
is famous for making teeth up to six shades whiter in just one hour!
This month, celebrated Irish blogger Anouska Proetta Brandon visited Smiles Dental to see if
Zoom
is all it's cracked up to be. Spoiler alert – it is! We were so excited to welcome Anouska into
Smiles Dental Dundrum
– right beside Dundrum Shopping centre. She first visited the team to ensure her suitability for Zoom and followed up with the effective teeth whitening treatment just a few days later.

Anouska Proetta Brandon gets her impressions taken
Visit one. Anouska is scheduled to meet our Dentist Ameerah Fakim in
Smiles Dental Dundrum
. An experienced friendly dentist, Dr.Fakim needs to first make sure that Anouska is suitable for the teeth whitening treatment before proceeding. We will never give whitening treatment without making sure that it is 100% safe to do so first.
Anouska arrived, bubbly and super-friendly, greeted the whole team and before she was seen by Dr.Fakim. Dr. Fakim made a comprehensive examination of Anouska's teeth to begin with.
Once it was confirmed Anouska was suitable for the treatment, it was time to take the impressions for the whitening trays. These are trays that are custom-made to fit a patient's mouth, so one can top up at home with whitening gel.
The process was over in under an hour and Anouska was scheduled for her second visit for
Zoom Whitening
a few short days later.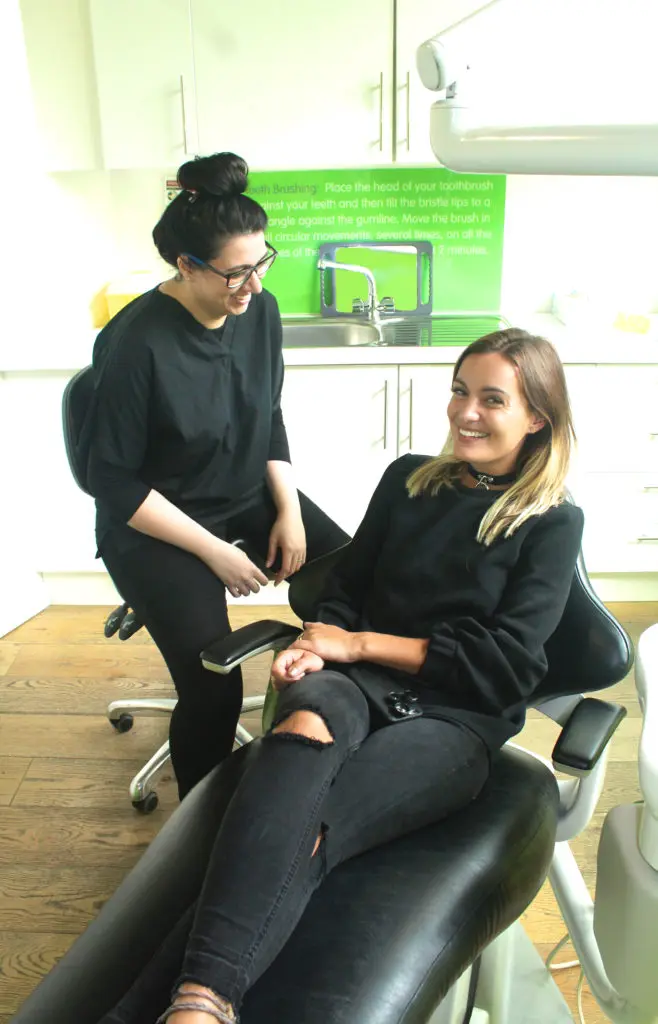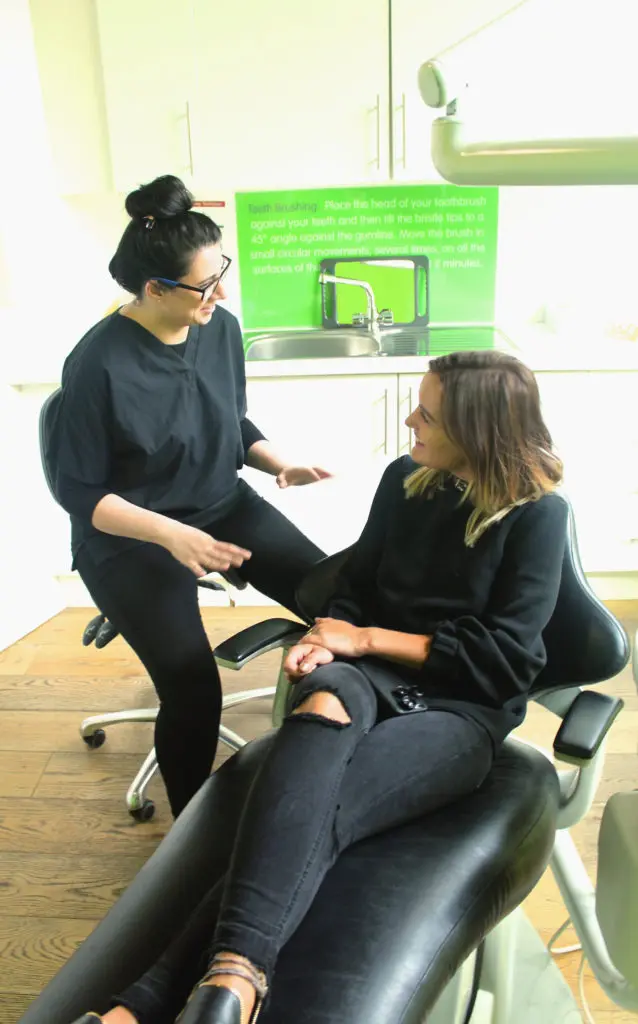 Zoom Whitening Treatment is underway
 Zoom Whitening treatment
began a few days later – Anouska arrived, fresh-faced and ready to get started. Dr.Fakim explained the whole procedure in depth to Anouska and the surface of her teeth and gums were prepped ahead of the Zoom treatment. Within just twenty minutes, Anouska saw great results – check out
her Instagram post
to see just how white and bright her teeth are already!
We're absolutely delighted to be providing Anouska with Zoom Whitening treatment at
Smiles Dental Dundrum
and we can't wait to see the final results!
Keep an eye on
Anouska's blog
to hear from the lady herself how she got on with Zoom
Whitening treatment
at Smiles Dental.

Get Zoom today!
If dazzling white teeth sounds good to you, give your
local Smiles Dental
a call and book your
Zoom Whitening
today. For €350 you'll get a dental exam, Zoom treatment and take home top-ups! #Bargain!
Keep up to date with us on
Facebook
,
Twitter
and
Instagram
for more news about
Anouska's adventures
with 
Zoom Whitening
.
« Back to all articles