Blogger Jennifer Purcell visits Smiles Limerick!
Share
On 21 Mar 2016
Beauty Blogger Jennifer Purcell visited Smiles Limerick to get the local and vocal point of vi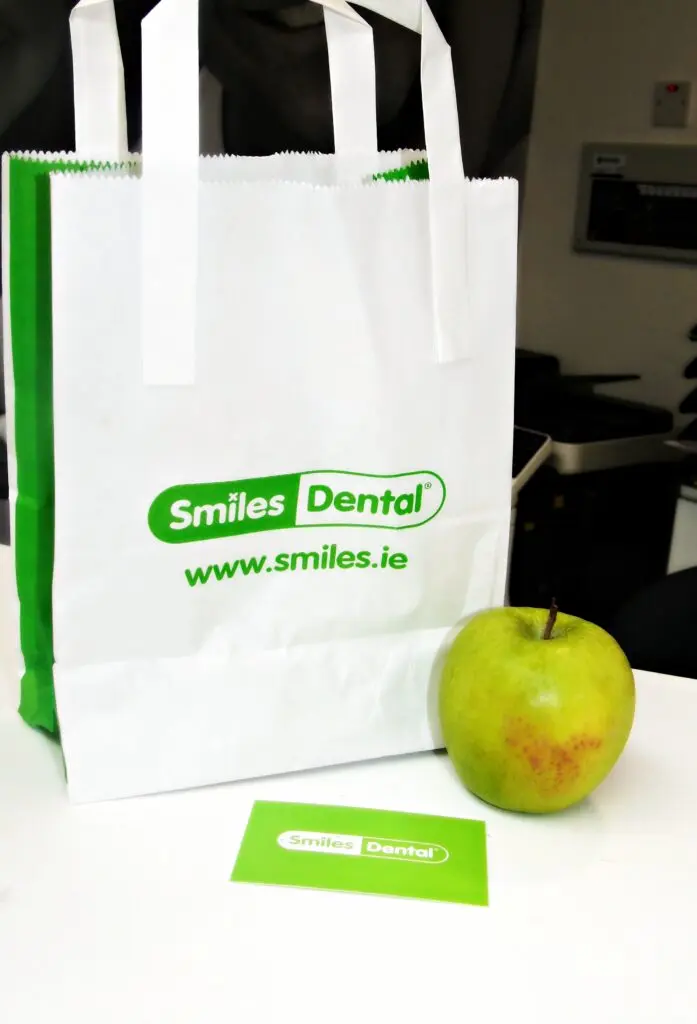 ew on the new opening. Our friendly team were there to show her around, tell her
a little more about the clinic and of course, give her some lovely dental goodies.
Here's what Jennifer had to say: 
Smiles Limerick Opens
Smiles Dental have had a prosperous first week at their brand new practice in
Limerick
. Located in the heart of the city centre, Smiles Limerick celebrated the
grand opening of their 20th clinic
in Ireland. The big day saw local media gather to commend the new state-of-the-art facilities, with lots of fun and freebies throughout the week!
The four surgery clinic will cover all aspects of dentistry, from check-ups, to oral surgery, teeth whitening and everything in between.
Smiles Dental Limerick
offers extended opening hours from 8-8 to ensure everyone can make time to keep their teeth in top nick! You can book your appointment at a time that suits you, whilst also benefiting from their transparent pricing.
Advice from team
I was greeted by a pleasant smile when I popped in to visit the girls in the clinic to tell me a bit more about the services they provide. People may not realise the impact good dental hygiene has on your general health and overall well-being – as the saying goes "an apple a day, keeps the doctor away". Looking after those pearly whites is almost a trend nowadays. People are becoming more and more aware of the importance of flossing and cleaning and understanding that general maintenance is well – paramount really!
Smiles Limerick recommend a
check- up
and a cleaning at least twice a year, to ensure those teeth are sparking white all year round. The lovely ladies in the clinic say the key to a happy health mouth is to get the smaller jobs done regularly, to eliminate any chance of needing bigger jobs done!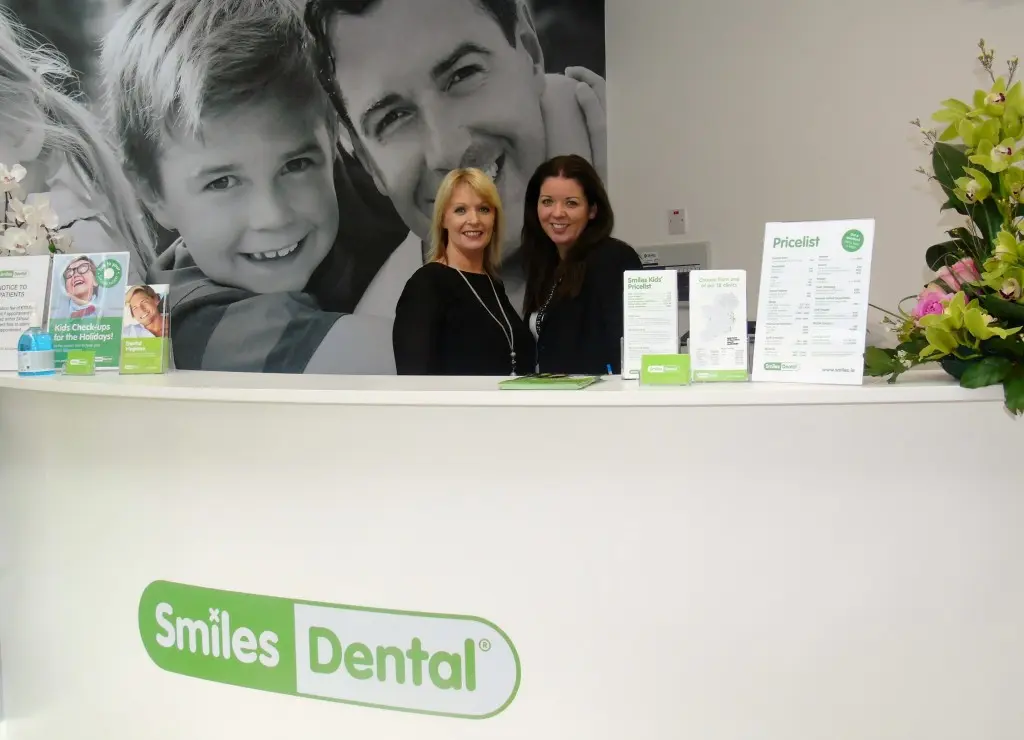 Treatments
To celebrate the opening of their 20th clinic in Ireland –
Smiles Dental Limerick
are offering an 'Exam, Scale and Polish – plus whitening toothpaste' for just €65! An amazing opportunity to grab a bargain and get rid of those unwanted tea/coffee stains and plaque build-up, leaving your teeth feeling like new. Having the Hollywood smile is all the rage at the moment – so you can be sure they have you covered. You can even avail of their
home teeth whitening kit
. and build u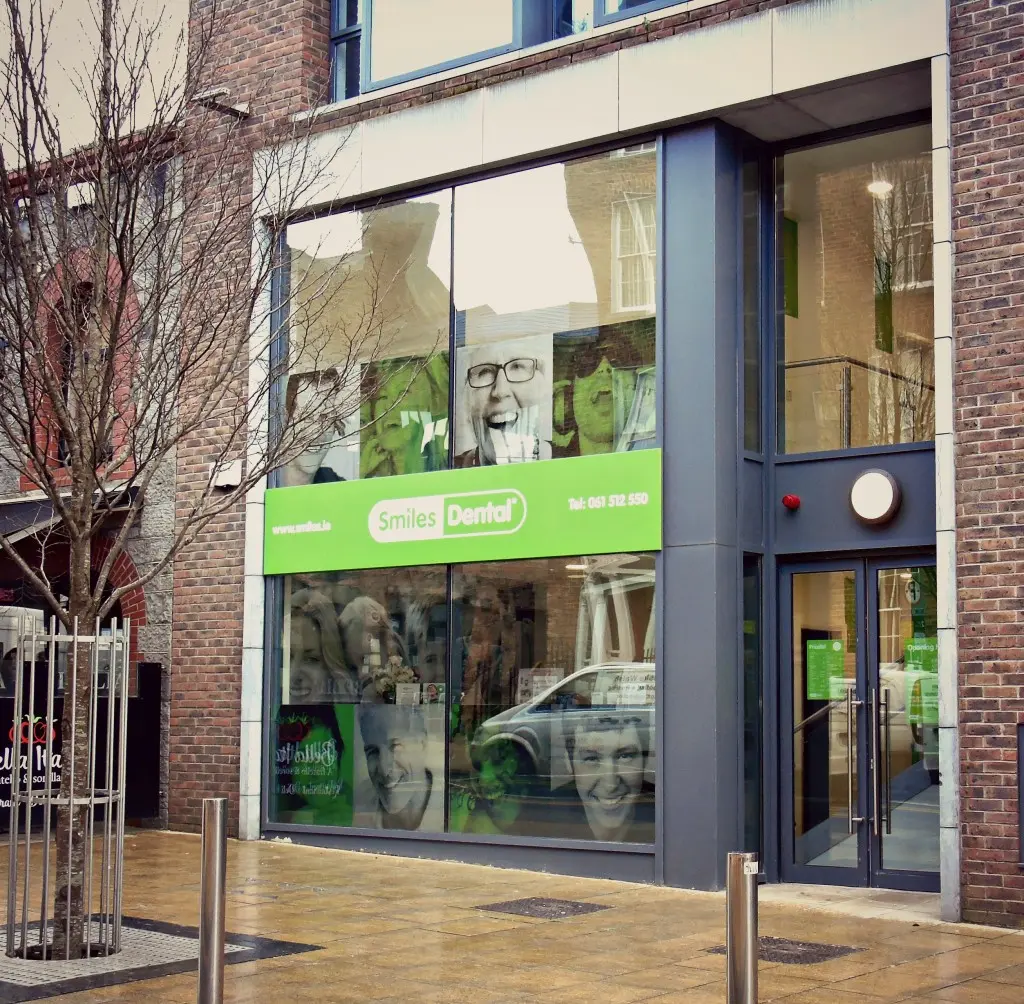 p those pearly whites in the convenience of your own home for an exceptional price.
Be sure to book in for a consultation to discuss the possibilities of
teeth whitening
– impressions will be taken of your teeth for custom-made trays along with taking home a kit filled with whitening gels that should last a few years.
Using the gel for just one hour per day will have you on your way to a whiter, brighter, and fresher smile! As a gift to local businesses and even students, Smiles Limerick are offering a
corporate and student discount
to make sure all Limerick residents can avail of affordable and friendly care, right on their doorstep.
We're very excited here in Limerick to welcome the newest business to the heart of the city.
Smiles Dental Limerick
 is open, ready for business, and ensures to change the face of Limerick, one smile at a time!
By Jennifer Purcell
« Back to all articles