Search for a clinic

Select a location
and appointment time
to suit you.

Book now

Smiles Products

Our products are
developed to help you
continue your oral
care at home.


Find out more
Smiles Kids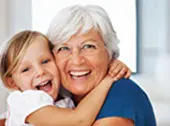 At Smiles Dental we believe the younger the better when it comes to children's dental care. It is never too early to start considering your child's oral health. By nurturing a good oral health routine, you give them the gift of healthy teeth and gums which will greatly impact on your child's health in the future.
We provide each child with a tailor-made treatment plan to ensure that he or she receives the best dental care available. We also have a carefully designed price list dedicated to all children under 16 years of age. We also offer our patients a Dental Adventure! Where you can bring your child to the dentist before their actual appointment, for a friendly introduction to the clinic and dentist.They can meet the dentist and even sit in the chair, before their actual treatment, so they know that there is nothing to be worried about. These fun and educational visits create a positive association in your child's mind with the dentist and oral health.
Our friendly and dedicated team will do everything they can to welcome your little ones and help them feel at ease so that their visit is a stress free and educational one. If your child is feeling anxious, please let us know ahead of time and we'll do our best to give them an especially warm and friendly welcome to Smiles Dental. To book an appointment, contact your local
Smiles Dental
clinic. To find out more about treatments available and our children's pricelist, please click
here
. If you would like more information on children's oral health, check out this
blog
written by our previous Clinical Director Paul O'Dwyer.
Don't forget to follow us on
Facebook
,
Instagram
and
Twitter
to keep up with all the latest offers and news at Smiles Dental.