Free Six Months Smiles Consultations at Dundrum!
Share
On 4 Mar 2016
On Saturday 12
th
March,
Smiles Dental Dundrum
are offering free Six Month Smiles consultations with dentist Ameerah Fakim!
Six Month Smiles
is the revolutionary teeth straightening treatment that offers straighter teeth in just six months. This event is happening exclusively at
Smiles Dental Dundrum
and we're already taking bookings!
Why are we offering FREE Six Month Smiles consultations?
We understand how important a healthy and straight smile is for personal confidence. Our mission is to spread the word on this fantastic treatment and make as many people smile as possible!
This is your chance to ask any questions you may have about teeth straightening, in a non-intimidating, commitment-free and friendly environment. We're a fully qualified, experienced provider of
Six Month Smiles
and can offer the possibility of a straighter smile, in just six months!
What is Six Month Smiles treatment?
Six Month Smiles
is a teeth-straightening treatment that focuses on the teeth in your visible smile only. A clear brace is fitted to move your teeth gently into alignment. As the procedure only focuses on the front six to eight teeth, less force is necessary than that required for 
traditional braces
. The treatment time is also a lot faster than traditional braces – usually around six months. All of this combines to make Six Month Smiles the fast, affordable and comfortable way to achieve a straighter smile.
Did we mention that the braces are clear, discreet and almost invisible to the naked eye too? They offer effective, aesthetic results that fit seamlessly into your lifestyle.
A little bit about Ameerah
Having studied Dentistry at TCD and qualified further to post-graduate level in the UK,
Dr. Ameerah Fakim
is experienced in all areas of dentistry and has a special interest in restorative dentistry and
short-term orthodontic treatment
. Dr. Fakim believes that having a smile you're confident about can improve your self-esteem.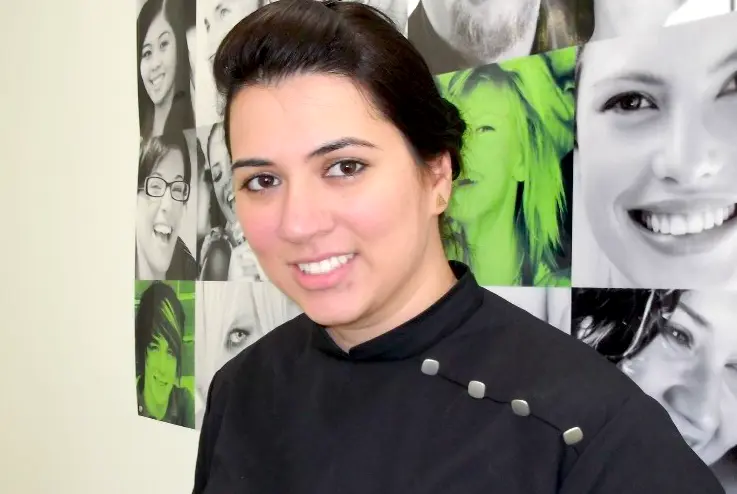 Take advantage of our offer of a Free
Six Month Smiles
consultation. Talk to the
Dundrum team
today.
To book your free
Six Month Smiles
consultation, call 01 525 0800 or get in touch at
dundrum@smiles.ie
.
Follow us on
Facebook
,
Twitter
and
Instagram
to keep up all the latest news on free consultations at
Smiles Dental
.
« Back to all articles